Our proprietary herbal kits are designed to address the most common problems that the busy and modern lifestyle has created. Each formula within the kit works synergistically, and are holistic in action.
We apply the principles of Traditional Chinese Medicine and Western Herbology, backed by the latest scientific understanding on how our organ systems and body-energetic systems are interrelated. (All this, with a touch of intuitive, alchemical magic from Qi master Hang Wang.)
Our aim is to create a practical solution for tired, exhausted, burnt-out individuals (adrenal fatigue); people who have poor digestion (bloating, malnutrition, gut issues); and people who have trouble getting to bed.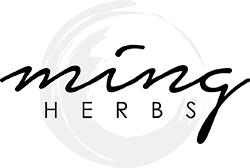 CHOOSE THE KIT THAT BEST ADDRESSES WHERE YOU ARE AND WHAT YOUR PRIMARY FOCUS IS TODAY, AND LEARN MORE ON HOW TO FIND A SOLUTION TAILORED TO YOU…
Would you like to customize your kit?
Fill in this short questionnaire and we'll reach out to you within the next 24-48 hours.